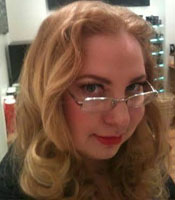 Amy Blackthorn- Amy Blackthorn has been described as an "arcane horticulturalist" for her lifelong work with magical plants and teaching of herbal magic. She is the author of Blackthorn's Botanical Magic. She incorporates her experiences in British Traditional Witchcraft with her horticulture studies. She his a clinical aromatherapist and is ordained. Amy's company, Blackthorn Hoodoo Blends, creates tea based on old oil recipes. She lives in Delaware.
https://amyblackthorn.com
http://blackthornhoodooblends.com


Green Witche's Herbal:
Green Witches' Herbal Delving into the realm of herbs in spell work can be a daunting task. Join Amy Blackthorn, author of 'Blackthorn's Botanical Magic' to discover how the most versatile herbs in your local stores, as well as your kitchen cabinet, can be used to create the outcome you desire. From sprinkling cinnamon in your wallet to draw money, all the way to which herbs can connect you with the divine.

Making Magical Oils:
This offering Rev. Amy Blackthorn author of 'Blackthorn's Botanical Magic' sets out to show how energies each carrier oil lends to magical oils and how it can enhance the magical spell oil being created. Anyone of any faith can use these techniques to further their goals. Basics of essential oils are explained, no prior knowledge of herbs required.

Aromatherapy for Religion and Ritual:
In this offering from arcane herbalist and clinical aromatherapist Amy Blackthorn, author of 'Blackthorn's Botanical Magic' we explore the ritual and aromatic applications for essential oils in our religious practice. All faiths are welcome to explore the hidden potential in their hearts and noses. From scented rosaries to the tang of fresh Florida water to the lingering odor of frankincense, all scents explored will help the student delve into the hidden realms of scent in prayer, meditation, and rituals of all kinds. Also included in this course will be a practical demonstration on how to test the quality of essential oils using household items, to know you are getting your money's worth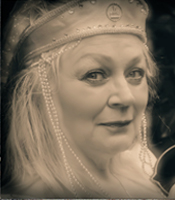 Phoenix Silverstar - Phoenix has a Master of Ministry (Wicca) degree from Woolston-Steen Theological Seminary ( www.wiccanseminary.edu ), with a concentration in Education (i.e. teaching) (2016). She has studied at WSTS since 2011, and have along the way earned an Associate of Ministry degree and a Bachelor of Ministry degree, prior to the Master's degree.
She is a Third Degree High Priestess in a British Traditional Wicca tradition (Gardnerian but not Hard-Gard).
In the mundane world, Phoenix has a Ph.D in Physics from the University of Southern California (USC) in Los Angeles (1985) and also a Master's degree in Electrical Engineering from there (1986).
Class info coming soon: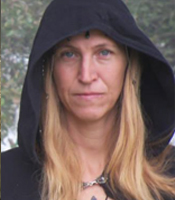 Willo' Wellspring - Is the HPS of a Welsh Family Tradition and Traditional coven. She has been in the craft for over 30 years. Willo' embraced the Craft in 1984, was initially trained in Celtic Eclectic, Gardnerian, and Alexandrian Wicca. Willo' also has a deep understanding of crystals and stones and utilizes them in a variety of ways. She is a Reiki Master, a Traditional third degree, a Spiritual Counselor and an accomplished teacher. She facilitates classes for seekers and degreed individuals. She is a Green Witch whose love of everything outdoors, has led to her understanding of the usage of indigenous plants for medicinal purposes. Her knowledge of medicinal usages of plants has helped individuals devise natural remedies based on known properties for personal use. Based in Howell County Missouri she is the inspiration and driving force of the sustainable community in which she lives. She has created labyrinths, gardens, and groves re-introducing medicinal and indigenous plants on the retreat center property. She is an artist and illustrator of children's books as well as the creator one-of-a-kind crochet products and jewelry, utilizing her unique understanding of stones and crystals.
She teaches workshops and classes on many topics year round. For more information on Willo' go to http://witerayvn.org
Class info coming soon: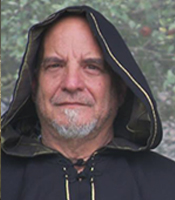 Alfred Willowhawk - Alfred Willowhawk, DMsc, DD is a 20-year veteran of spiritual counseling, coaching, and training. He is ordained as a metaphysical minister by the University of Metaphysics with a Doctorate of Metaphysical Science a traditionally trained 3rd-degree high priest and one of the co-founders of Wite Rayvn Metaphysical Church. He is a kabbalist who has spent time at the Kabbalah Center in New York where he studied the Lurianic kabbalistic system for 5 years. He is currently enrolled at Grand Canyon University pursuing his Graduate level certificate in Psychology, with a concentration in Life Coaching, expected completion date July 2018. His passion is to facilitate people to manifest their highest potential. He has also a Reiki Master and creator of the healing system Celtic Transformational Healing. His work with men and women to embrace the Warrior of Spirit within has assisted many people over the last 10 years. He is an MKP brother and has facilitated the initiation of men and women into the Warrior of Spirit.

Alfred is the author of Warriors of the Millennium, Shadow Relationships and How to Avoid Them, Manifesting True Desires: Learning from Arianrhod and the Tree of Life, I AM Healer, Storyteller, and Warrior Priest: Learning From Arianrhod, Creating Guided Meditations for Yourself and Others, and Hawk Sightings.
For more information on Alfred go to http://warrioriwithinrelease.com, http://alfredwillowhawk.us or http://witeryavn.org
Class info coming soon: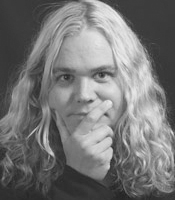 Jason Mankey - Jasonis a Pagan blogger, author, lecturer, husband of Ari, shepherd of two cats, columnist for Witches and Pagans , and the managing editor of the Pagan Portal on Patheos. He talks about rock and roll, Pagan deities, and various aspects of Pagan history at Pagan and magic festivals across North America. His books include The Witch's Book of Shadows, The Witch's Athame, The Witch's Altar, and Transformative Witchcraft. Jason lives in California, but he's really just an old Tennessee boy at heart.
Drawing Down the Moon: The Magic & Mystery of Deity:
The ritual of "Drawing Down the Moon" has become one of the most important and essential rites of Modern Wiccan-Witchcraft, but what do we really know about it? From internal processes to the literary influence of writers such as Dion Fortune and Margaret Murray to the historical practices of traditions such as New Orleans Voodoo, this workshop is an all-inclusive look at one of Witchfraft's most transformative mysteries.

The Magick of Initiations, Elevations, and Dedications:
An initiation ritual should be about more than acceptance into a tradition; it should be a transformative moment in the life of the Witch or Pagan recieving it. From ancient Eleusis to Masonic halls around the world, initiation rites have played a significant role in religious and magickal practices for thousands of years. Explore the elements that make up the modern rites of initiation, elevation, and dedication, and the history of such practices around the world. Grow your ritual practice by exploring the power and mystery of these magickal experiences.

What's So Great About the Great Rite?
Ask your average Witch about the great rite and they'll probably respond with something about cups and athames or sex magick. But the great rite is about more than sexual coupling or half-hearted mini-rites before cakes and ale-the great rite is about the union of powerful forces, and most importantly, it's for EVERYBODY. From the great rite in truth and in token, this is a workshop about sex in the antient world, wine, magick, and more! It's all about what's so great about one of Wicca's most misunderstood and divisive rites.