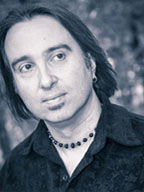 Christopher Penczak - is the co-founder of the Temple of Witchcraft religious nonprofit organization and the creator of the Temple of Witchcraft Mystery School and Seminary education programs. Developed through his extensive work as an award winning author, ritualist and minister, his current focus is on expanding the culture of the Witchcraft community. He co-founded Copper Cauldron, an independent publishing company to support his vision and that of the Temple of Witchcraft community. Christopher continues to teach internationally, write, see private clients, design jewelry and travel to sacred sites with small groups. For more information, please visit www.christopherpenczak.com andtempleofwitchcraft.org

Four Jacks, A Queen & The Wheel of the Year:
The God of Witches turns the Wheel of the Year through his birth, life, death and rebirth. Often seen as a God of the Waxing and Waning light, of Oak and Holly, he can also be seen as a God of Vegetation and a God of Horned Animals. Explore the Vegetative God as manifest through four Jacks – Green, Corn, Lantern and Frost, associated with Beltane, Lammas, Samhain and Imbolc, as they turn the Wheel of the Year for the Great Queen of the Earth!

The Mighty Dead:
Traditions across the world honor and recognize the sanctified dead-not just the ancestors of flesh and blood we knew in life - but the ancestors of our spiritual traditions, who died in a state of alignment and union with the divine. Known as the Bodhisattvas, Saints, Secret Chiefs, Ascended Masters and Inner Plane Adepts in other traditions, Witches know our ancestors as the Hidden Company, the Mighty Dead of our Timeless Tradition. Understand the nature of the Mighty Dead and how to work directly with them for your own healing and evolution. Learn to find guides, teachers, healers and partners within the order of the Mighty Dead.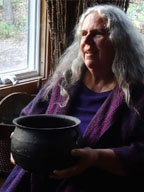 Selena Fox - Selena Fox is a Pagan priestess, author, and teacher. Selena is high priestess and senior minister of Circle Sanctuary, which has been serving Pagans worldwide with publications, events, networking, civil rights activism and other services since 1974. A lifelong environmentalist, Selena is founder of Circle Sanctuary Nature Preserve located in southwestern Wisconsin, which includes Circle Cemetery, a national Pagan burying ground and among the first Green cemeteries in the nation. Selena has a MS in counseling from the University of Wisconsin-Madison and does telephone counseling and readings with clients across North America. Selena is a Pagan civil rights activist and executive director of the Lady Liberty League. Selena's writings, rituals, chants and photographs are published online and in-print. Selena hosts a weekly podcast and travels internationally presenting workshops and rituals. She is founder of the Circle Craft tradition, and her approach to spirituality blends transpersonal psychology, multicultural shamanism, Nature mysticism, and Pagan folkways.
Pentacle Magic
Explore ancient & contemporary ways of working with the Pentacle, the encircled five pointed star, as symbol, amulet, ceremonial tool, and portal. Learn & experience ritual, meditative, & iconic ways to work with Pentacles for personal spiritual development, home blessing, prosperity, creativity enhancement, healing & renewal. Explore Pentacle lore & traditions across cultures. If you have one, bring a Pentacle amulet or other Pentacle image to energize.

Words of Power
Develop & enhance skills in the Craft of Incantation. Work with language & voice as magical tools. Explore work with word choice, intention focus, rhythm, rhyme, tone, volume, and pacing. Learn keys to creating & adapting chants & invocations for personal & group workings.

Celebrating Pagan Community Ritual
Join together with Pagans of many paths and places in the festival's main ritual which celebrates Pagan Community diversity and unity.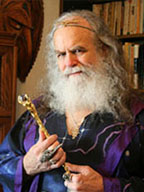 Oberon Zell-Ravenheart - is a renowned Wizard and elder in the worldwide magickal community. In 1962, he co-founded the Church of All Worlds, a Pagan church with a futuristic vision, and he has been involved in the founding of several other major groups and alliances. First to apply the terms "Pagan" and "Neo-Pagan" to the newly emerging Nature Religions of the 1960s, and through his publication of Green Egg magazine (1968-), Oberon was instrumental in the coalescence of the modern Pagan movement. In 1970, he had a profound Vision of the Living Earth which he published as an early version of "The Gaia Thesis." Oberon is the primary artist of The Mythic Images Collection, producing altar figurines and jewelry of Gods and Goddesses (www.MythicImages.com). He is the author of Grimoire for the Apprentice Wizard, Companion for the Apprentice Wizard; Creating Circles & Ceremonies; A Wizard's Bestiary; Green Egg Omelette; and The Wizard & The Witch. He is the Founder and Primate of the Church of All Worlds (www.CAW.org), and also the Founder and Headmaster of the online Grey School of Wizardry (www.GreySchool.com).
The Awakening of Gaia
Gaea, or Mother Earth, is the oldest and most universally-acknowledged religious archetype in all of human experience, intuitively recognized throughout the world even by small children. Photos taken from space since the 1960s have brought the ancient name of Gaea into natural science, in the form of "The Gaea Thesis," which asserts that our planetary biosphere is a single living organism. If we are willing to posit Gaea as a single vast planetary organism, we cannot avoid the implication that such a complex organism must also possess a concomitant global awareness, sentience, indeed—consciousness.
Teilhard de Chardin proposed in The Phenomenon of Man a future coalescence of planetary consciousness which he called the "Omega Point." Perhaps the emergence and rapid evolution of the Internet and World-Wide Web are already providing the seeds of a technological Noosphere of global consciousness through which this Awakening will inevitably manifest. We might equate such an event with the awakening of consciousness in our own minds, as the billions of neurons in our brains link up synergistically. Just so shall we participate in the Awakening of Gaea Herself—and our full Apotheasis. (1-2 hrs.)

The Grey School of Wizardry:
A Classical Education in the Arcane Arts
A panel with Oberon Zell (Headmaster) and other Grey School faculty members.
Once upon a time, education was imbued with a mystique of learning arcane lore and forbidden knowledge. The earliest schools were schools of Wizardry—such as Plato's Academy in Athens, and the Pythagorean Mystery School. Today there are several correspondence courses and online schools of Witchcraft, Magick, and Wizardry. What do such schools have to offer that cannot be found in the public education system? And is it really possible to learn magick online? What are the differences between Witches, Magicians, and Wizards—and what kind of training do they each require? Learn about the Grey School's system of color associated with each of the Wizard's paths. What color of Wizardry are you most attracted to, and how can you go about learning it?
The Grey School of Wizardry teaches all subjects, ancient and modern, in the larger context of "Wisdom Teachings," expounding the ubiquity of magick in the mundane arts and sciences. Courses offered in the Grey School provide a grounded "Classical Education" in magickal history, mythology, mathemagics, lore, natural philosophy, cosmology, alchemy, metaphysics, and even Latin. The performing arts are included as well, with classes in illusion and the Bardic Arts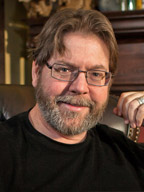 Alex Bledsoe - author of stories about musical fairies from the Smoky Mountains living among us (the Tufa novels); a sword-for-hire who, for twenty-five gold pieces a day, will find the skeletons or make sure they stay in the closet (the Eddie LaCrosse novels); and polyester-clad vampires in the 1970s who spend as much time dealing with the racial tensions as they do with blood-letting (the Memphis Vampires novels). www.alexbledsoe.com
Fairies in folklore legend and reality:
Fairies have a certain PR problem: they're most often depicted as innocuous beings fluttering around flowers. But that's not how they started, or how they were considered for most of history, up to and including today.

Using rituals to improve your writing:
Writing is an intensely personal experience, and no two writers work the same way. This will discuss (and perhaps demonstrate) some of the little things writers do to mentally get into the right headspace.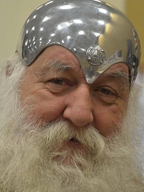 Rev. Fr. David Springer, PhD - was initiated in 1960, at the age of 10 by Rev. Fr. Arch Druid, Master Merlin, and Bard Par-Excellence. Elexis Mitchiven M.D., PhD. Fr. David became a full Priest in 1976 and a Master of the Old Way in 1986. He restarted the Congregation of the Oaks in the Corpus Christi area of Texas in 1994. Then in 2001 he was Elected and named Arch Druid of C.O.T.O. which was the umbrella organization for several groves and congregations in Texas, and else where. He has performed pastoral serves to the Heathen/Pagan communities since 1972 and has married well over 3000 couples. He taught a course for 10 years, using the instructional guide, "The Law Enforcement Guide to Wicca" as a continuing education program in the Law Enforcement system at Texas A&M University. Fr. David has a Doctorate in Philosophy & Theology from Cambridge University. He is a Master Brewer and his home brews have won many awards. He has also portrayed Santa or Father Christmas/Yule for the children of Texas and else where since 1986. He was named one of the Texas State Santa's by then Governor Ann Richards. As a Texas Ranger he chose to work helping with children's and battered women's cases and as a Tracker for the State of Texas.
Fr. David is Arch Druid of C.O.T.O., Master Priest, Warrior, Merlin and Bard Par-excellence.
Breon (Druid Trial)
The ancient judges of the land will assemble to decide causes. This is a formal occasion and done in a Harry Potter theme. Attendees are encouraged to wear dress attire to this event. Also, bring your wands. This will be presented as dinner theatre Thursday night.

Druid Conclave 2017
We will gather under the Whomping Willow, where we will begin the Druid Conclave; which is a meeting of Druids, Clergy, and Elders of the greater community.
This includes:
1.Introductions
2.Opening of circle
3.Welcoming
4.The Testing, and Anointing of new Druids.
5.Round Table Discussion of Ideas
6.Set Goals for the Conclave to accomplish over the next year.
7.Closing of circle
this will also include a memorial for FR David.

Tamaria - is always already in the state of treble-plus consciousness. At once, she is an anthropologist, a feminist, and a Pagan deist who is also a trance channel. As the channel she is known as Tamaria. That is the soul name which She Who Is - AKA Brigit - gave her in 1987. She grounds her life's narrative in epiphanies from her own experiences of the last 25 years in the great sacred spaces of Ireland, England and North America. New approaches to studying religious and paranormal experience must include my own experiences of life long contact 'through the veil.' She also relys on the empirically grounded new fieldwork and interviews that are in progress for her project. She has already met with much varied paranormal experience among those she has known and those she hopes to interact with in the future. Tamaria is profoundly happy to channel Brigit at PUF
Briget Channeling with Tamaria:
Tamaria will channel the Goddess Briget in a session on Thursday evening. All are welcome, prepare yourself for a profound experience.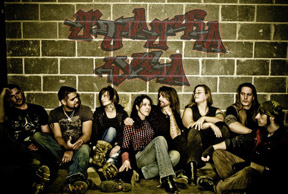 TUATHA DEA
began with a group of close friends gathering together once a week to drum for kicks in 2009. Soon the band began to write original music and playing at local social gatherings. As they built a small local fan base it was decided to try their hands at taking the show out into the public eye. They eclectically mix Scotts Irish, new age, traditional and modern day music to produce a unique variety and blend of rhythm and melody. As the fan base grows, the group continues it's evolution and is constantly re-defining it's perimeters.
Drumming with Tuatha Dea:
Just bring your drum and come play with the band.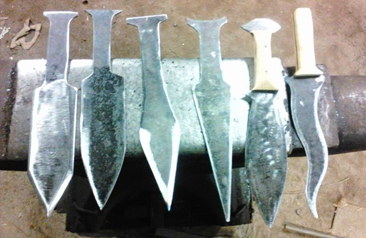 Wolf's Moon Forge
is a small blacksmith shop located on the edge of South Mountain state park. They were with us last year and were so popular we invited them back.
Make your own Athame
This workshop will have participants making their own athame by using basic tools and steel. Those attending will​ learn to shape steel by hand and how to make and fit handles. Safety equipment will be provided. Those under 18 may notparticipate without a consenting adult. A fee of $20 will be asked to cover the cost of materials and tools. The classes will run all weekend long but you need to let us know you want to participate as Jason has to order enough steel to accommodate everyone.
PLEASE send an email to paganunityfest@gmail.com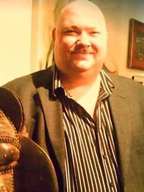 Tony Kail - A cultural anthropologist, ethnographer and writer. He has been involved in research of magico-religious cultures for more than twenty-five years. His work has taken him from Voodoo ceremonies in New Orleans to Haitian Botanicas in Harlem and Spirit churches in East Africa. He is a cultural consultant for local, state and federal medical and public safety agencies on issues related to cultural diversity, religious culture and transcultural communication. He has lectured at more than one hundred universities, hospitals and public safety agencies throughout the United States.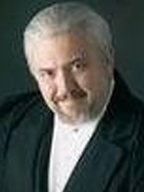 Jack Montgomery - Western Kentucky University Professor, Coordinator, Collection Services · since 1998 · Bowling Green, Kentucky Jack is a librarian who manages the Collection Development process, Acquisitions, Gifts-in-kind and Book Repair. He will be joining Tony in this fascinating workshop.
Got my Mojo Workin ~ A Journey into Hoodoo:
*please note that this is a two part class
Join cultural anthropologists Jack Montgomery and Tony Kail as they take you on a journey into the world of conjurers, rootworkers and the realm of hoodoo. The 2-part presentation features fieldwork collected among folk healers and from South Carolina, Memphis and the Mississippi Delta. The duo will share fascinating photographs and insightful stories detailing the history and culture of folk healing and shamanism collected during the writing of American Shaman: Journeys with Traditional Healers and A Secret History of Memphis Hoodoo: Rootworkers, Conjurers & Spirituals.

To coincide with these workshops, the West Tennessee Museum of Southern Hoodoo History will be on display for attendees to see artifacts, photographs and historical documents related to hoodoo culture in the Mid-South.
Phoenix Silverstar - Phoenix has a Master of Ministry (Wicca) degree from Woolston-Steen Theological Seminary ( www.wiccanseminary.edu ), with a concentration in Education (i.e. teaching) (2016). She has studied at WSTS since 2011, and have along the way earned an Associate of Ministry degree and a Bachelor of Ministry degree, prior to the Master's degree.
She is a Second Degree Priestess in a British Traditional Wicca tradition (Gardnerian but not Hard-Gard).
In the mundane world, Phoenix has a Ph.D in Physics from the University of Southern California (USC) in Los Angeles (1985) and also a Master's degree in Electrical Engineering from there (1986).
Hindu Myth:
You know some of the names - Brahma. Vishnu. Rama. Krishna. Shiva. Ganesh. Parvati. Durga. Kali, and more. Others may be new to you - Indra. Surya. Agni, and more. Now is your chance not only to learn more about these deities, but also to get close to them and form a relationship. This workshop covers the major ancient Vedic deities, as well as the major modern Hindu gods and goddesses, and their stories. This is a workshop on the Hindu Pantheon and Mythology. It is not a class on the Hindu religious concepts and way of living.

Chakras:
Come and learn about the chakras, what they are, what each one of the affects, and what affects them. Learn how to balance each chakra for improved health and outlook on life. We will end with a short chakra balancing meditation using appropriate crystals.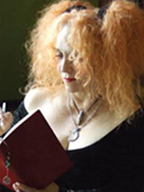 ROWENA OF THE GLEN
Rowena has lived all over the United States, but as a child her family settled in New Orleans and she soaked up the culture and the magick. By the time she was ten years old she was already writing poetry and short stories. Rowena began studying ancient books and searching for the secrets of the Universe in the stars ever since. Her studies have lead her to discover most of the world's religions, and this has influenced her witchy naturalism. For the last fifteen years Rowena has stood as High Priestess of The Circle of Dragonstone, along with her husband. This group has produced many 3rd degree Pagans over the years due to the tutelage of Rowena. She has taught Women's Mysteries for many years at festivals, events and conventions, all over the country. Rowena has a musical background and her band, Rowena of the Glen, will be playing at PUF this year. Her book, Voices of the Stars has recently been published and has been widely accepted and wildly acclaimed. Rowena's book and CDs will be available for sale at PUF.
Archetypes - The Architecture of the Psyche
This workshop encourages folks to use their own symbols, those which have come into their conscious, and unconscious, minds, through study and their life's experiences. And, how they can make their own divination system.

The God Cycles
The Sacrificed Grain Gods; Gods of the Seasonal Rounds; The Sun/Son Gods; Horned Gods of the Wild Dance; and the ancient Gods of Caves, Wells & Dark places.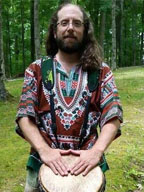 Eric Olson - used to be a professional drummer and found out that he can use drumming to help facilitate positive change by combining drumming with Reiki. He is a Certified Spiritual Medium, Rhythmic Healer, Intuitive Reader, and certified Reiki Master Practitioner. He is a graduate of the second class of the Psychic Mediumship Course led by Medium Laura Evans in 2013. When Eric was in his band, he remembers coming off the stage with a feeling of euphoria that he could not quite explain. Later, as his path changed, he realized what that feeling was: energy. Not just his own, but that of the crowd, his bandmates, and most importantly, Spirit. He now taps into that energy to heal others, to receive messages from Spirit, and to manifest change for those that need it.
Transformational DRUMMING WORKSHOP
1. Introduction
2. How do you play?
3. Beats and Energy
4. Chakra Rhythms - Learn basic rhythms to heal
and energize your chakras.
5. Group Play 6. Closing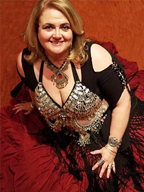 Mary Olsen - Has been dancing for 8 years and training in a variety of styles from belly dance: American/Cabaret, American Tribal Style (ATS), Gypsy Caravan, and Tribal Fusion - to hip-hop, modern dance and West African. She has developed and taught her own workshops: Dance With Your Inner Goddess. DWIG classes are focused on using dance movements to connect with your body, mind and spirit, methodologies from Tribal Grooves, a dance exercise format in which she is certified, as well as other dancers and the world around us.
DWIG Dance Class:
uses graceful movements as well as high-powered steps to energize and uplift everyone in the class. She will teach a modified class focused on connection, grounding, raising energy and having fun. Her husband, Eric, will provide live drumming for the class!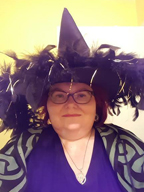 Rev. Mary Hawk - has been a practicing Wiccan for 19 year. She is a legally ordained First Degree Priestess of the Correllian Nativist Tradition of Wicca. She has been studying Numerology for over 15 years. She is part of the Sanctuary of Light Prison Ministry and serves as Co-Coordinator for Nashville Pagan Pride Day. She lives in Gallatin, TN with her husband, three cats, and two dogs.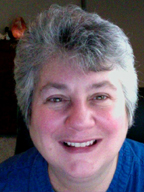 Lucia Jameson - Lucy has been a practicing Wiccan for over 24 years. A transplant from Dayton, Ohio, while up in Yankeeland Lucy was a co-founder of the Dayton Area Pagan Network and the Dayton Pagan Alliance. She was also co-founder, priestess and elder of Temple of the Tree of Life Coven. A former Air Force officer specializing in Transportation and Logistics, she takes the skills she learned there to help make Nashville Pagan Pride Day a successful annual event. She is co-Local Coordinator for Nashville Pagan Pride Day
the redneck witches have more to offer:
Sometimes You Have to Laugh - Redneck Witchcraft
Y'all c'mon down now partake of the with and wisdom of Redneck Witchcraft. More wit than wisdom. Sit a spell, laugh a bit, and poke gentle fun at a few stereotypes. Learn about the Redneck Goddess - The Sweet Young Thing, Mama, and Memaw and the Redneck Gods - The Good Ol' Boy, Daddy, and Pawpaw. We will discuss Redneck philosophy as it applies to Witchcraft, and give you a sneak preview of the Redneck Altar for the Redneck Ritual. And of course, we have to discuss how to know if you might be Redneck Pagan and just didn't know it. Workshop presented by Mary Hawk and Lucy Jameson.

Redneck Ritual:
C'mon down and celebrate Ritual the Redneck way! Since last year, the Redneck Deities have revealed more ways to celebrate Redneck Witchcraft! We will cast Circle, call the Quarters, and honor Deity in true Redneck fashion. Grab your best overalls or daisy dukes and c'mon down and set a spell!
Presented by MoonWillow Coven ~ an eclectic group of Witches who believe in honoring the Gods, improving our lives with Magick, and having some fun along the way.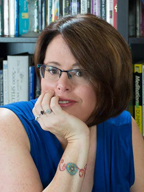 Lydia M N Crabtree - is a pagan activist, author, community leader, sister, wife, partner, mother, musician, and a person challenged with disability. "Dia" is a founder and current President of the progressive minded Willow Dragonstone Community & Coven, LLC, in Atlanta Georgia. Her ministerial focus in recent years has been around community creation and service. From organizing open Sabbats to going with community members to see doctors, Dia's philosophy about pagan priestesshood is service to the gods and goddesses by serving their peoples. When she has time, she writes on ideas around paganism as it intersects with progressive witchcraft, leadership, ministry, the disabled, social justice issues, families, persons recovering from PTSD and Major Depression. Her writing reflects a life filled with a wide range of different experiences. Her first book, Family Coven: Birthing Hereditary Witchcraft, Immanion Press, was released in 2015 and is available on Amazon. Crabtree travels with Alice the Pagan Service Dog and both can be found on Facebook and Twitter or through lydiamcrabtree.com.

Sacred Geometry - A Practicum
This is an active class where the class will erect a mathematically precise circle squared pentacle to demonstrate the spiritual reasons these shapes (the circle, the square, and the pentacle) occur with such frequency in pagan ritual and symbology. Further, we will relate sacred geometry to the spiritual journey each person undertakes. This is a fun class for active persons presented by Lydia M N Crabtree with the help of her engineer husband, Tony Crabtree. Tony and Lydia have prepared the construction of these symbols to be mathematically precise and correct by utilizing a computer program.

Geomancy - An Introduction
Geomancy is a collection of 16 figures that the diviner casts on their own and then uses to work within the Geomantic Shield. Geomancy goes beyond the time of Agrippa and has been fleshed out over centuries of use. Originally thought to be a tool of the Magi, geomancers today are Pagan, Muslim, Jewish, and Christian. Come try your hand at this deceptively simple divination system and allow the eons of time and energy behind Geomancy to suck you in.

WDSC Presents - Candy Ritual
Fabulous for the young and young at heart, the Candy Ritual will demonstrate the reasons and mechanisms behind ritual parts and pieces. This teaching circle is high energy and edible. No matter the age or experience, the Candy Ritual is guaranteed to bring a smile to your face and re-energize you about ritual. Unattended children may be sacrificed or given all excess candies, so parents or adults should accompany them. No nut products will be present.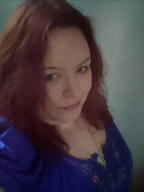 Tara O'Donniley (Mama T) - A Southern Hoodoo practitioner with a background in the OTO, Santeria and Vodou. Owner of Front Porch Conjure, selling her handmade spiritual supplies and a spiritual advisor. She has a Bachelor's Degree in Psychology and Africana Studies with a Certification in Non Profit Organizations and has been published in The Spellery Magazine and The Elephant Journal. She has been teaching Hoodoo and Herbology classes for over a year at Draconis Arcanum. She is well versed in divination as a bone and tarot card reader. In her spare time, she likes to garden, volunteer, craft and spend time with family and friends.
Throwing the Bones - Bone Divination (2-hour class)
An in depth class where you will learn the history of bone readings, how to read the bones and the bone meanings. This will be a very hand on class. If you already have a set, please feel free to bring them. Bone sets will be provided and on sale if needed.

Dressing Candles -
Learn how to use candles to give your magic some extra zing! This is a hands on class so come prepared to learn.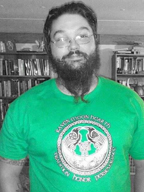 Michael Wilson - has been a practicing Germanic Heathen since 2008. He is the gothi and one of the founders of Raven Moon Hearth. He has taught workshops on Heathenry at PUF, Nashville PPD, and East TN PPD. He currently resides in the Greater Nashville Area, along with the rest of Raven Moon Hearth.
Vanir Fertility Ritual
Friday night at the fire pit, percicely at 7:45 is a vanir fertility ritual. We will honor the Vanir God Freyr and the Goddess Freya. We will make offerings to these deities and ask for their blessings. Amy Kincheloe will assist in this ritual.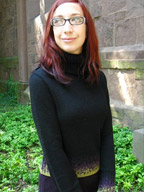 Kiki Dombrowski - has lived in Nashville for eight years, where she has been a successful tarot card reader, life coach, and workshop facilitator. Prior to her time in Tennessee, Kiki lived in Connecticut, Paris, and Nottingham, where she was an English and creative writing student. She received her Bachelor's Degree from Southern Connecticut State University and her Master's Degree from Nottingham University. Kiki's written work has been featured in Witch Way Magazine, Green Egg Magazine, Witch Vox, and elephant journal. Her first book, Eight Extraordinary Days is planned for publication in Spring 2017.
Kiki is active in the metaphysical community of Nashville where she is a well established tarot reader, life coach and workshop teacher. She has been reading tarot for over twenty years, reading tarot for both private clients as well as parties and conventions. She is a certified life coach with Radiant Health Institute, where she has trained as an Intuitive Life Coach, helping clients to gain a deeper spiritual understanding of themselves. Having extensively studied mythology, divination, and Paganism, Kiki has been a teacher at Pagan Unity Festival, Pagan Pride Day Nashville, Goddess and the Moon, Mystical Heart Spiritual Center, and AromaGregory. Her website is: www.kikidombrowski.com.


Divination:
Required course for all Hogwarts students. Please join Kiki as she sits in for Professor Trelawney's divination class! In this class we will take a close examination of the divinatory arts. We will look at the history of divination, examine the divination practiced at Hogwarts, and have hands-on practice with tea leaves, scrying, pendulums, oracle cards, runes, smoke patterns, and more.

Herbology in the Muggle World:
Professor Pomona Sprout has asked Kiki to come in and teach about how herbs at Hogwarts are used in the Muggle World. In this class we will examine how the talented witches of PUF can use the herbs of Hogwarts in our world. We will look at the history, folklore and magick of herbs that are in Professor Sprout's curriculum that can be also be found in the Muggle World. Although we will not have herbs like Gillyweed and Chinese Chomping Cabbage on hand, we will find other herbs to discuss that we can use as a substitute.Class information coming soon
Bill bill - has been a pagan since birth but didn't find out what it was called until about 25 years ago. He has spent a lifetime exploring the natural world as an animist and a scientist and has always felt that the study of natural science is vital to the practice of nature religion. He now lives in a holler in Lewis County with his wife, Peggy bill, and a small menagerie.
Beyond Oak, Ash, and Thorn:
How well do you know your neighbors - the ones that are literally rooted to the earth around you? Do you know what they tell you about this place and time? You may know oak, maple and dogwood, and may even call to the names and spirits of the trees in your songs and rituals. But did you know that middle Tennessee is home to 19 different species of native oaks, five maples, and four dogwoods? Come along on a short walk and learn the names of some of the full-time residents here at the PUF site, some of whom have been here since before we were born and will be here long after we have left. A name is a powerful thing, and is a magic key that can help unlock understanding. This is the fourth year for this workshop, but each time we visit different trees so there is plenty new for repeat attendees. Also note that we go out rain or shine, and it rains a lot in May. If you were not at the previous workshops (or feel like you don't remember most of it), we'll review the basics as we go so you can catch up quickly.

Stargazing:
Come meet up at the smokehouse after dark to get your head out of the Astrological charts and up in the real sky. The last quarter Moon won't be rising until after midnight, but Jupiter will be high in the sky as Saturn rises in the east, and Leo will be hanging right overhead. I'll have binoculars and an 8 " telescope. Bring your own binoculars if you have some; it is amazing how much you can see even with a modest set of optical equipment. The Universe is where it all comes from, have a look at it first-hand and discover that you need no spaceships, we already live among the stars!
Note: if it is cloudy, come by anyway to talk about a backup time

The Music of the Land: Bird songs
One of the things about living in a near-rain-forest is that woodland creatures are hard to see. They are everywhere, but even in winter they blend in and hide behind. Once the leaves come in spring, the most brightly-colored tropical migrant birds can be all but invisible. But, many of these almost invisible creatures announce themselves loudly and persistently with their voices. Each species of bird has a unique and distinctive voice (almost none of them actually say "tweet"). We'll go for a walk and listen to these songsters, and learn to tell them apart. Binoculars are not necessary, because we will be out to hear them more than see them. But if you have some anyway, bring them along. We'll meet rain or shine.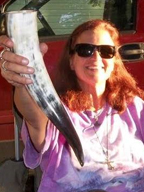 Kay Anderson - is a Scribe and an Elder of Raven Moon Hearth, a Germanic Heathen tribe in the greater Nashville area. She is a member of 3 National Heathen organizations. She has been an active Heathen for 20+ years and a rabid collector and reader of books and tales.


Heathenry - Saga Lessons Seeking Honor in Today's World through Lessons from the Sagas:
While we can no longer win our honor and fame with sword and ship as did the heroes from the ancient past, we can take cues from the spirit of the deeds in the sagas to achieve honor in modern times. We'll discuss characters and their actions from several different sagas spanning events that (may have) occurred from 400 CE to 1200 CE and how to translate those actions into the present times.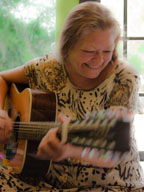 Mama Gina - With four - count 'em 1, 2, 3, 4 - CDs under her belt, and her collaboration with 13 other amazing Pagan bands/musicians on "The Green Album", she's really listening to those Gods and Goddesses, and receiving airplay on music podcasts and radio within and beyond the Pagan realm, including, International Pagan Radio, PBN Radio, The Cauldron.net , Murphys Magic Mess on KZUM.org in Lincoln, Nebraska, the Ragin' Pagan's Pagan Sunrise and Jerry Waller's Biscuits, Bacon 'n BLUES, both on WKRP in Orlando, Florida, and Bree Nobles' Women of Substance Radio in California, where she won the distinction of having her song "Weed" place in the top 20 playlist for place in the top 20 playlist for all of 2015. This Bard is just a little bit giddy about being nominated for Female Vocalist of the Year for the 2017 International Pagan Music Awards.
Mama Gina will be sharing songs from her previous endeavors, as well as highlighting some new, zany songs from her upcoming "Nine Toes the Bard" CD. Bring your shakes, rattles and drums! Get ready to sing along! Come celebrate the Bard!
Tarot Spreads for Groups
Your Tarot cards are the perfect medium for reading for groups - be they magickal or mundane. We'll discuss creating group spreads on the fly, and Gina will share some of her favorite techniques. There will be a group reading at the end of this workshop - please join us and share in the fun!

Shake, Rattle and Chant
For the young ones and pre-teens and the young at heart … Let's make some awesome rattles and shake up some Beltine magick! Bring an empty 20 oz. water bottle or clean soda bottle with the cap, and fire up your imagination. Mama Gina will bring the rest. We'll fill our shakes, color and glue, and when we're done, we'll craft our very own chant! (Hey, little ones, please bring a parent with you … Mama Gina can use the extra hands.)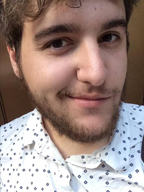 Jordan Blake Keys - Describes himself as a gay, christo-pagan tarot reader and activist who plays piano, stage directs, and writes. He is currently finishing his last year of undergrad with studies in Piano and Theatre. In addition to his passions for spirituality, religion, divination, etc. he has a lot of passion for civil rights, working with children in music and theatre, and keeping others as well as himself guessing.
Using theater games in sacred practice:
In this workshop we'll explore the relevance of theater to sacred practice, through various games and exercises. So, whether you have never stepped on a stage in your life, or if you're a theater pro, come see how simple, exercise which are fun and originated in the practice room, tie into and can aide your sacred practice. We will explore how to raise energy and create the desire altered state by learning the dramatic arts.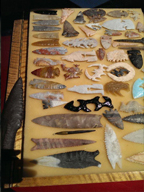 MIKE HARTJE - has practiced flint knapping for over twenty years and wood working for almost 40. He teaches Native American skills taught to him by his grandfather, and travels the country promoting arts such as knapping, fur trapping, stone pipe carving, making arrows, tools, and much more. You will find him at PUF, on vendor row,
Making Arrow Heads
Join Mike as he teaches you how to make a Native American arrow head in the traditional style. He'll be the guy in front of the teepee.